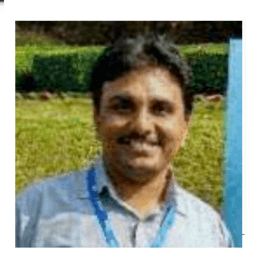 The depth and breadth of the world-class course curriculum has enabled me to stay ahead in my peer group. The concepts and frame work taught by IIM Kozhikode faculty have real-life business applications. It has aided my transition from a delivery-centric project management role to a business strategy consultant. As well as earned me the appreciation of my company's top management.
Saugata Das Associate Consultant, TCS
The two-year course has given me a completely different perspective. Challenges are approached from a different dimension and resolved without fear of failure. Great improvement in interactions. Became a mentor and guided juniors. Successfully developed and tested a new product, thus replacing an existing imported additive under cost leadership initiatives. Finally, got promoted from Chief Manager to DGM.
Puranam Prakash Chief Manager-Maintenance, HPCL
Doing my post graduation from IIM Kozhikode was a dream experience. I remember visiting the campus for the first time and breathing in deeply of the atmosphere of positivity. They en for learning, knowledge, and gaining perspective, was incredibly infectious. Looking forward to the learning sessions and burning the midnight oil to make good grades; all came to fruition on Convocation Day when the degree was conferred.
Ashish Gupta Vice President, Accenture
The learning from this course is immense. I felt like I was back in school as I joined a class of 180 at IIM Kozhikode. The in-campus modules were a truly great experience, while the campus itself elevated the whole experience. It was fun, and those late-night submissions at 11.59 p.m. will always be a cherished memory. I just miss it now. Love IIMK. Branded for Life.
Raheel Ahmed Deputy Manager, Biocon