One Year MBA / EPGP at IIM Indore
Name of the B-School Indian Institute of Management, Indore
Name of the program One Year Executive Post Graduate Program In Management (EPGP)
Course Overview
Course duration: 1 Year

Course format: Full time, residential

Start date:  21 April, 2020

Location: Indore, MP, India
Accreditation
IIM Indore EPGP holds the dual accreditation of :
 Association of MBAs (AMBA)

AACSB Association to Advance Collegiate Schools of Business (AACSB)
Ranking
IIM Indore was ranked 4th among the Indian Institutes of Management (after Ahmedabad, Bangalore and Lucknow) and 6th among all the B-Schools of India

IIM Indore is ranked 7th among all the B-Schools in India by business today 2017
What is One Year MBA / EPGP at IIM Indore?
As per the B-School, the Executive Post Graduate Program in Management (EPGP) is an intensive one-year residential program of IIM Indore. EPGP is specially designed to enhance knowledge, skills and capabilities essential for managing and leading organizations and the Program combines skill building with exploration of good management practices.
Class profile
Class Size: 66

Average Age : 30.8 Years

Female: 12

Male: 54

Average GMAT Score : 650

Average  work experience: 8.2

International work experience: 384 Months
Functional diversity
| | |
| --- | --- |
| Industry split | percentage |
| IT & ITES | 33% |
| Energy/Power/Oil&Gas | 17% |
| Manufacturing | 11% |
| Automobile | 9% |
| BFSI | 9% |
| Consulting | 6% |
| Shipping/Ports | 3% |
| Telecom | 3% |
| Retail | 2% |
| Media | 2% |
| FMCG | 1% |
| Healthcare | 1% |
| Aerospace | 1% |
Eligibility criteria
According to IIM Indore, eligibility criteria and other requirements are as follows:
The program is open to all nationalities. The Candidate must have –
50% in Bachelor's Degree or its equivalent in any discipline

A valid GMAT score
The GMAT score should be within 05 years from the date of the application deadline date i.e. December 15, 2019. Hence the GMAT test date should be between December 16, 2014, to December 15, 2019.
Minimum 5 years of managerial / entrepreneurial / professional experience after graduation as on the application deadline date i.e. December 15, 2019.
Note:
Mention only full-time paid work experience after obtaining a Bachelor's degree.

Do not include training / project work done as an integral part of any curricular requirement.

Minimum years of experience should be 5 years on the application deadline date i.e. December 15, 2019
GMAT Code
The associated program code for One Year Executive Post-Graduate Program in Management (EPGP) is "2ZX-H9-35"
IIM Indore One Year MBA / EPGP Dates and deadlines 2020-21
| | |
| --- | --- |
| Application Window | September 05, 2019, to December 15, 2019 |
| Announcement of PI shortlist | December 21, 2019 |
| Interviews Dates | December 28 & 29, 2019 |
| Provisional admission offers | January 10, 2020 |
| Last date for accepting offers | January 31, 2020 |
| Program Registration | April 20, 2020 |
| Commencement of class | April 21, 2020 |
Note : * These dates are tentative and subject to change if required.
Application process
As per the B-School, candidates seeking admission to the Executive Post Graduate Program in Management of IIM Indore should submit their online application  during Thursday, September 05, 2019 to Sunday, December 15, 2019 and pay the online non‐refundable / non-transferable Application processing fee of Rs.5,900.00 (including GST) for Indian nationals and US$118 (including GST) for Foreign nationals.
Interview of shortlisted candidates will be conducted at various locations (i.e. Bengaluru, New Delhi, Indore, Kolkata, Mumbai and Skype) depending on the number of candidates from that region.
Link for online submission of the application form available on IIM Indore EPGP official website is: https://www.digialm.com//EForms/configuredHtml/434/51116/Registration.html
Selection process
According to IIM Indore, Short-listing of candidates for the interview will be done on the basis of GMAT score and / or any other criteria as decided by the admission committee for that academic year.
Shortlisted candidates shall appear for the Personal Interview (PI). IIM Indore also expects a consistent and minimum performance in the different parameters of Personal Interview (PI), which will be decided by the Admissions Committee. Candidates not meeting the minimum performance in any of PI parameters will not be considered for the next stage of the selection process.
Only the candidates satisfying the requirements mentioned above will be considered for the final selection. The merit list will be generated based on Composite Score (CS) as mentioned in Table – 1 and the provisional admission offers will be made.
| | |
| --- | --- |
| Component Weight | Percentage |
| GMAT | 50 |
| Personal Interview | 50 |
Final selection will be based on the requirements of the Program. all matters pertaining to admission into the EPGP at IIM Indore is governed by the decisions taken by the Admissions Committee.
Fee structure
As per the B-School, fee structure and payment options are as follows:
Program fee and Payment Schedule for EPGP 2020-21 Batch:
Non-Refundable Commitment Fee (payable at the time  of acceptance of provisional admission offer) INR 1,00,000/- + Applicable tax
Selected candidates shall be required to deposit a non-refundable commitment fee of Rs.1,00,000/- (Rupees One Lakh only) + Applicable tax. This fee has to be paid at the time of acceptance of the provisional admission offer by the selected candidate.
Program Fee (including the commitment fee)
For Indian Nationals (Indian Passport holder) INR 20,00,000/- + Applicable tax

For foreign Nationals (Foreign passport holder) US $49,950 + Applicable tax
Payment Schedule
Option I: The balance fee of INR 19, 00,000/- (Rupees Nineteen Lakh only) plus Applicable tax can be paid fully at the time of registration.
Option II: The balance fee can be paid in three installments as per the below-given schedule:
If paid in installments, candidates are expected to provide an irrevocable bank guarantee valid up to 22 February 2021 for INR 10,00,000/- (Rupees Ten Lakhs only) with the first installment:-
First Installment – On or before the day of Registration, i.e. 20 April 2020, INR 9,00,000/- + Applicable tax

Second Installment – Before 21 September 2020, INR 7,00,000/- + Applicable tax

Third Installment – Before 21 December 2020,  INR 3,00,000/- + Applicable tax
The fee includes tuition, course material, access to library facilities, network/computer charges, lodging and boarding.
All expenses towards International travel, visa, passport, lodging and boarding (international) etc. would have to be borne by the candidate. Expenses towards academic input (international) are included in the fee.
Course structure
According to IIM Indore, the EPGP is structured to prepare executives for transformational leadership positions. During the intense one-year Program, they will work towards developing a deeper understanding of various facets of management and hone their managerial skills. The Program is spread over five academic terms in IIM Indore campus and one International Immersion module at one of the top-ranking international university. The first three terms (mostly composed of core courses) focus on laying the foundation for the specialization through a bundle of electives offered in the other terms. An international module provides an opportunity to develop an understanding of the global business environment and an ability to operate in a multicultural environment. The last two terms are mostly electives and other experiential learning. 
Program Structure: 
EPGP consists of six segments, which are: 
Orientation – Online HBS courses are offered to the students

Core Curriculum

Industry Consulting Module

International Immersion

Advanced Analytics Workshop

Elective courses

Simulation based learning
Pedagogy:
The pedagogy will be a judicious mix of lectures, case discussions, project work, term papers, role-play, seminar presentations, assignments, management games, and simulations.
Placement 2018-19 
As per the B-School, the process of placement started after the cohort arrived back to the IIM Indore campus from a successful and enriching international immersion at the McCombs School of Business, Austin, Texas, USA and ended in May'19.
The participants were offered roles in
Consultant – Strategy

Associate Vice President – Banking

Analyst – Strategy

Lead Consultant – Domain Expert

Manager – Products (SAP)

Consultant – Domain Expert

Business Analyst

Sr. Manager – Business Development

Associate Project Manager – Banking

Executive Assistant to CEO

Associate Manager – D&A/SI

Specialist

Senior Associate

Product Manager
The placement season also saw a special interest from the recruiters to hire candidates for upcoming technologies such as Blockchain, Artificial Intelligence, IOT, Industry 4.0 and Data Analytics.
Recruiters
The placement season 2018-19 saw a rush from the recruiters from all walks of the economy. IT still dominates the recruiting space, but there was an uptick from the other sectors such as Power, Consulting, Construction, FMCG, Pharma & BFSI. Notable start-ups, such as, Oyo, Elastic Run and Oaknorth Analytical, participated in the process. More than 80 companies communicated their interest and more than 60 ended up floating an opportunity or finally recruiting.
Total participants 66

Participants on sabbatical/company sponsored 14

Participants opting for campus placements 54

Roles offered on campus  51

Roles offered off campus/Opting out of campus placements 3
Detailed Placement Statistics
                                                                               Incoming (Rs. Lakhs)         Outgoing (Rs. Lakhs)
Average salary per annum                           10.32                             20.65

Median salary per annum                              9.76                             22.15
Average Salary Per Annum 20.65 Lakhs

Median Salary Per Annum 21 Lakhs

Maximum Salary Per Annum 31.68 Lakhs

Minimum Salary Per Annum12.5 Lakhs
Broad Hiring Roles
Technology – Data, Operations, Strategy & System Integration 14

Domain Consulting –Manufacturing, Automotive, Life Sciences, Telecom, Insurance 18

Product Management – Automotive 3

Core – Product Marketing, Business Development & Strategy 7

Finance – Credit Analysis, Auditing & Banking operations 9
Major recruiters List
Accenture Strategy

Hilti

Oyo Rooms

Accenture Technology

Honeywell

PWC

Accenture Operations

Hewlett Packard

Sun Pharma

Aditya Birla Retail

ICICI Securities

Shell

Afcons

Indiamart

Shapoorji Pallonji

 

African Industries

Innoeye SKP

Group Arshiya Ltd.

ITC Infotech 
Placements Data (IIM Indore EPGP 2017 – 18 Batch Statistics)
Highest salary

Approx.

65 LPA (8500$ /month)

Average Salary

20 LPA

Recruiter who hired the

most numbers

Accenture (7 candidates)

Recruiters

KPMG, PWC, Michael Page,

Oracle,

Oyo Rooms,

Bajaj Allianz,

Reliance Broadcast,

Nestaway, AVTEC,

Eris Life sciences & more

Past recruiters

ICICI Bank,

Accenture,

Wipro, Atos,

Perceptive analytics,

Genpact, Enquero,

L&T Constructions,

JCB, Jakson,

AK capital,

Shapoorji Pallonji,

Tech mahindra,

Gallup, Sarda Group,

Ujaas energy, Cognizant ,

L&T Infotech,

Infosys consulting, Capgemini
Got a comment, question or input? Share it below!
Latest news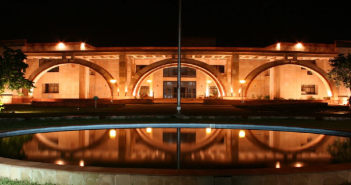 Indian Institute of Management Indore (IIM I) alumni of One Year MBA program for executives (EPGP) had a fun-filled gathering…