One Year MBA at IIM Lucknow
Name of the B-School

:

 IIM Lucknow

Name of the program: One Year International Program In Management For Executives (IPMX)
Course Overview
Course duration: 1 Year

Course type: Full time, residential MBA

Course Start date:  April 2020

Location: Noida, Uttar Pradesh, India
Accreditation
IPMX at IIM Lucknow is Association of MBAs (AMBA) accredited. 
Ranking
Ranked 4th in NIRF top management school  ranking 2019
What is One Year IPMX at IIM Lucknow?
As per the B-School, at its Noida Campus, IIM Lucknow offers International Program in Management for Executives (IPMX). This is a one-year, full time, post-graduate program  designed for mid / senior level professionals to prepare them for leadership roles in top management. It is an internationally acclaimed program. It provides the students with all aspects of business education in Indian as well as international business environment. It accelerates understanding of business at functional and strategic levels, and prepares students to manage enterprises engaged in global business. Since the inception of IPMX in 2008, ten batches have graduated. IPMX alumni today are serving with distinction in senior and top business positions across the globe and playing the influential roles in their organizations.
Who is IMPX at IIM Lucknow for?
According to the B-School, this course is for
Business professionals who have intellectual curiosity, leadership potential and the determination to succeed

Executives who wish to start their entrepreneurial ventures

Candidates who wish to run their family owned businesses and are seeking global management skills

Candidates who are sponsored by their organizations and are seeking leadership skills

Candidates who are technical experts and wish to revitalize their career

Business professionals who wish explore the global opportunities

Business professionals who crave for status and respect in their organizations

Business professionals who wish to upgrade their skills and wish to be in top management
Class profile
Number of students: 46

Average GMAT Score : 710

Average work experience: 8.3

International work experience: 2 Years

Average Age : 30 Years

Male / Female Ratio: 5 Females / 41 Males
Functional 

diversity
| | |
| --- | --- |
| Incoming Sectors | Percentage |
| Finance | 2 |
| Power/Energy | 12 |
| Automobile | 2 |
| Manufacturing | 9 |
| Telecom | 2 |
| Engineering | 7 |
| Oil & Gas | 4 |
| Analytics | 4 |
| Consulting | 4 |
| IT | 54 |
Eligibility
Executives with Bachelor's degree in any discipline or an equivalent academic pursuit (i.e., 10+2+3), with a minimum of 50% marks or equivalent CGPA
GMAT score for test taken during
November 16, 2013 – November 15, 2018, for first phase applicants

January 26, 2014 – January 25, 2019, for second phase applicants
A minimum of 5 years of full-time post-qualification (after graduation) managerial experience as on March 31, 2019;
(Managerial or Professional Experience Certificate or Pay Slips would be required as proof)
Dates and deadlines
The admissions will take place in two phases. A candidate can apply only in either of the two phases. Important dates are given below:
| | | |
| --- | --- | --- |
| Activity | Phase 1 | Phase 2 |
| Announcement of program | 25-Jul-2019 | 16-Nov-2019 |
| Last date of application submission | 15-Nov-2019 | 25-Jan-2020 |
| Announcement of shortlisted candidates | 22-Nov-2019 | 31-Jan-2020 |
| Writing ability test and personal interviews | 14,15-Dec-2019 | 15,16-Feb-2020 |
| Announcement of selected candidates | 24-Dec-2019 | 20-Feb-2020 |
| Acceptance and Submission of first installment of Fees | 25-Jan-2020 | 10-Mar-2020 |
| Induction and commencement of the IPMX program | 1st week of April, 2020 |  1st week of April, 2020 |
Admission Process 2020-21 Batch
As per the B-School, Candidate fills and submit the application form online Application Form and upload the scanned copies of the documents in support of the attainments mentioned in Eligibility Criteria.
Completed Application Form must be submitted by November 15, 2019 for first phase and January 25, 2020 for the second phase

Candidate provides the contact details with email ids of the recommenders. The suggested recommenders will receive an e-mail requesting them to submit the recommendation letters directly to the admissions office

Based on GMAT scores, candidates are shortlisted for Writing Ability Test and Personal Interview
After Writing Ability Test & Personal Interview are done, final score is calculated using following components:
| | |
| --- | --- |
| GMAT Score: | 30% |
| Academic and Professional Profile: | 30% |
| Writing Ability Test: | 10% |
| Personal Interview: | 30% |
* Offer of admission is given based on the final score
Fees
The fee for IPMX: 2020 – 21 is INR 23,50,000 + refundable caution money of INR 30,000. The fee includes tuition fee, course material cost, food charges, computing & networking, library services, career counseling, students' activities, alumni association, convocation, and basic accommodation facility on campus. The fee also includes the cost of academic inputs, travel, visa and stay during the overseas module. Expenses on food, local transport, internet, telephone, and stationery during the overseas module, would be borne by the student. A student may opt for a room with attached washroom for an additional charge of INR 60,000. Such rooms are available in limited number. There is a limited number of family accommodations available on campus for an additional charge of INR 125,000 per student.
Payment Schedule
Amount to be paid

Last date of Payment

For Phase 1 Students

For Phase 2 Students

INR 2,50,000 + Caution money of INR 30,000

January 25,2020

March 10,2020

INR 5,25,000 + Additional accommodation charges (if any)

2nd week of March 2020

1st week of April 2020

INR 5,25,000

2nd week of May 2020

2nd week of May 2020

INR 5,25,000

2nd week of September 2020

2nd week of September 2020

INR 5,25,000

2nd week of December 2020

2nd week of December 2020
* At the time of giving the offer of admission to an applicant, a last date of withdrawal will also be announced. Any withdrawal from the program by that date will attract INR 25,000.00 as processing fee and the remaining amount will be refunded. If the withdrawal request comes after the date of withdrawal, no money will be refunded. After joining the program, all paid fee installment amounts are non-refundable.
Course Structure
As per the B-School, IPMX consists of 23.5 credits courses, which includes core courses of 14.5 credits, courses during the overseas module of 2 credits, and elective courses of 7 credits. One credit course consists of 30 hours of classroom contact hours. The program includes non-credit workshops of 40 hours. Thus, the total number of classroom contact hours is 745.
IPMX Placement 2019
According to the B-School, the International Programme in Management for Executives (IPMX) registered unprecedented success with a record of 100% placement by the end of academic year 2019. Continuing the trend, the students of 11th batch of IPMX transcended into mid-to-senior Management roles, marking the acceptance of industry with the unique pedagogy of IIM Lucknow. As a testimonial, the students were successful in receiving their coveted roles and positions, with 95% of them achieving a higher role shift and 84% of them achieving an industry shift. Among the general managerial roles, the ones that stood out were Assistant Vice President, Techno Commercial GM, Program Manager, Financial Controller, Senior Consultant, Strategy Consultant, Senior Project Manager etc. The diverse background of the batch attracted partners across domains.
The batch witnessed a promising placement season with
an average CTC of 20.05 Lakhs INR

median CTC of 18.82 Lakhs INR.

Total number of students 47

A total of 75 companies, of which 31% were new recruiters, participated in the placement process and rolled out offers to 94% of graduates who availed the CDS services.
Got a comment, question or input? Share it below!
Latest news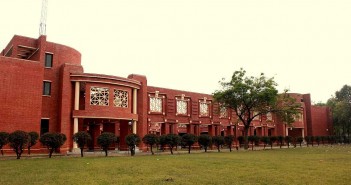 Final Placement for IIM Lucknow's International Program in Management for Executives (IPMX) Class of 2019 saw an average CTC of…