One year MBA at IIM Indore: EPGP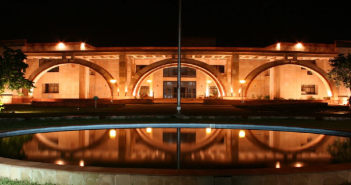 Indian Institute of Management Indore (IIM I) alumni of One Year MBA program for executives (EPGP) had a fun-filled gathering…
---
 CLASS PROFILE 
EPGP participants have previously worked in over 29 countries spread across 4 continents
PLACEMENT STATISTICS - 2011-12
Average salary for Class of of 2011 - Rs 17.75 lakh
Average salary for Class of 2012 – Rs 16.5 lakhs
ELIGIBILITY
To be eligible for EPGP, the applicant must have:
1. A Bachelor's Degree or equivalent in any discipline.
2. A valid GMAT/CAT score
3. Minimum 5 years of managerial/ entrepreneurial/ professional experience after graduation as on March 31, 2013
APPLICATION & SELECTION PROCESS
Deadline
16 May 2014 (indicative, based on last years deadline)
Selection is done on basis of number of parameters like CAT /GMAT score, academic performance, work experience, extracurricular achievements and interview.
Tentative Timelines (2013-14)
| | | |
| --- | --- | --- |
| S.No. | Activity Description | Tentative month and week |
| 1 | Release of admission notification | Mar – April |
| 2 | Last Date for receipt of applications | 1st week of May |
| 3 | Interview intimation to candidates | 4th week of May |
| 4 | Conduct of Personal Interviews | 4th week of June |
| 5 | Announcement of final admission offers | 1st week of July |
| 6 | Last date for acceptance of Admission offer with commitment fee | 1st week of August |
| 7 | Registration for the Programme | 1st week of September |
| 8 | Commencement of Classes | 1st week of September |
The programme has 5 academic terms. The first 3 terms are core terms where the focus is on learning the management basics and laying the foundation.  The last 2 terms are electives focusing towards specialization in a particular domain.  There is an international module aimed towards g an opportunity to understand global business environment.
How to Apply
Candidates applying to  IIM Indore EPGP , either have to appear for CAT 2012 or submit their GMAT score. The GMAT score should have been obtained between Jan 1, 2010 and March 31, 2013.
Candidates will have to send in a separate application form. 

Candidates applying through CAT 2012 have to mention their CAT Application Form number in the EPGP Application form. Candidates applying through GMAT have to submit their GMAT score along with the EPGP Application form.
The completed application form along with the processing fee should reach IIM Indore on or before 16 May, 2013. The application processing fee is Rs. 3500/- for resident Indians and U.S. $ 110/- for other nationals and non-resident Indians. Please enclose a DD for the application-processing fee drawn in favor of "IIM Indore" payable at Indore along with the application.
GMAT Code
The associated programme code for One Year Executive Post-Graduate Programme in Management (EPGP) is "2ZX-H9-35"
APPLICATION ESSAYS
IIM Indore EPGP Essay 1: If work experience and academic/professional qualifications do not account for the entire period from the time you completed the 10th standard till date, please specify the time gaps, with full explanation.
IIM Indore EPGP Essay 2: Indicate your extracurricular interests.
IIM Indore EPGP Essay 3: Please give details about your accomplishments, awards received and position held (a) in sports, games, and hobbies, (b) in associations and voluntary organizations.
IIM Indore EPGP Essay 4: Please outline briefly how you perceive the EPGP Programme helping you in achieving your future career plans/ prospects.
PROGRAMME FEE
The programme fee is Rs. 18,00,000/- (Rupees Eighteen Lakhs only) for Indian passport holders and US $45,000 (U.S.D forty five thousand only) for Foreign passport holders.
The fee includes tuition, course material, network /computer charges, access to library facilities, lodging and boarding. Expenses such as international travel, visa etc would have to be borne by the applicant separately.