One year MBA at XLRI, Jamshedpur: PGDM (GM)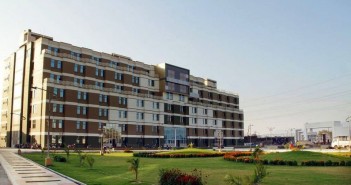 The Xavier School of Management (XLRI) held its15th graduation ceremony for 808 students of its Executive Diploma Programs at Jamshedpur…
---
CLASS PROFILE
2013-14 BATCH STATISTICS
Class Composition
Batch Size
113
On Sabbatical
4
Average Age
29
Average Work Experience
7 year
GMAT Mean Score
682
XAT Mean Percentile
94
PLACEMENTS
Select past recruiters
ELIGIBILITY
A candidate applying to XLRI GMP program must
Hold a minimum of three years Bachelor's Degree from a recognized University in India/abroad in any discipline.
Be employed in a full-time job, with at least five years (60 calender months)  of relevant experience as on March 31, 2013 post graduation
APPLICATION & SELECTION PROCESS
Graduates in any discipline from a recognized university in India/abroad with at least 5 years of managerial/supervisory experience by March 31, 2014. PGDM (GMP) candidate may choose to apply through XAT 2014 or GMAT score (taken during December 1, 2011 to December 20, 2013).
PGDM (GMP) Interviews will take place during 2 8, February 2014
Stage 1: Applying through GMAT/XAT
Prerequisites for GMAT Applicants :
All GMAT applicants must take their GMAT between December 01, 2011 and December 20, 2013 and they also need to pay a feeof Rs 1050.00 through cash/online/demand draft/banker's cheque (US$ 50 for NRI applicants) in favor of " XLRI Programmes" payable at Jamshedpur.
Download the XLRI confirmation page and send the duly filled in form only in the case of Cash and Demand Draft.
Send the form to following address latest by: December 26, 2013
Admissions Office, XLRI,
Circuit House Area (East),
Jamshedpur – 831001,
Jharkhand, India
Stage 2: Shortlist of Candidates
The names of the GMAT candidates will be shortlisted by 10th of January 2014 (tentative).
The names of the XAT candidates will be shortlisted by January 25, 2014 (tentative).
Stage 3: Interview Process
The interviews for GMAT and XAT candidates will be conducted between February 2-8, 2014 (Tentative) in Bangalore, Delhi, Mumbai and Jamshedpur only.
Interviews can be conducted over G-talk / Skype for overseas candidates. Candidate needs to get in touch with the admissions office for scheduling the interview online.
Stage 4: Result Announcement
The results will be announced via email along with an offer letter for XLRI-PGDM (GMP) by February 28, 2014.
ESSAYS
Please check admission form for details
FEES
Fees and other charges for 15-month PGDM (General Management) will be approximately Rs. 15,00,000/- (or equivalent in $ US) for the academic year 2014 – 2015. Food, electricity and other personal expenses would be charged extra depending on the type of accommodation preferred by the student. Fee may change next session based on the recommendation of Fee Fixation Committee.