One year MBA at IIM Calcutta: PGPEX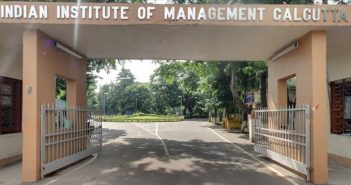 IIM Calcutta 1 Year MBA / MBA for Executives (MBAEx) 2019 Placements – Full Report IIM Calcutta has released the…
---
CLASS PROFILE
Class of 2014
Batch Size : 50 
No. of Female students : 7
Work Experience Highlights : 
Average Work Experience (months) : 96.4 
Average international Work Experience (months): 19.6 months
Students with international experience: 78 %
Academic Highlights : 
Average GMAT-705
Median GMAT-710
Students with Post Graduate degree - 14 %
Work Diversity :
PLACEMENT STATISTICS
PGPEX 6th Batch (2012-13) Final Placement
Sector-wise Distribution of Offers
Consulting
8
IT Consulting / Telecom
20
General Mgmt. / BD
7
Operations
3
Sales / Marketing
6
Product Mgmt.
1
Analytics
6
BFSI
2
Others
3
Total No. of offers

56

Highest Salary Offered (domestic)

Rs. 30.00 Lacs

Average Salary (domestic)

Rs. 19.73 Lacs
Highest domestic salary of Rs. 30 lacs was offered by EIP. 
GAVS Technologies (USA) has made two international offers of US$ 1,10,000 and AUE 204000. 
Recruiters
McKinsey Consulting, Microsoft, Cognizant Business Consulting, Amazon, iNautix, Ericsson, Accenture BPO, Unisys Global Services, GAVS Technologies, Fractal Analytics, Sutherland Global Services, Fi-Tek, Channel Play, Capgemini Consulting, Coca-Cola, Jay Tea, Target Corporation, Apps Daily World, Barclays Technology, Piramal Foundation, Phillips CLP, Dr. Reddy's Lab and Latentview Analytics.
First time recruiters include Capgemini Consulting, Sudarshan Chemicals, Sutherland Global Services, Latentview Analytics, GAVS Technologies, Markets and Markets, EXL Services, Chemtura Corporation, Unisys Global Services, EIP, Channel Play, KEC International Ltd., Ericsson Escorts and Essar Ltd.
ELIGIBILITY 
A bachelor's degree ( minimum 10+2+3 years of formal education) or equivalent in any discipline
More than 5 years of post qualification managerial/professional experience
A valid GMAT score (taken within last 36 months of Application date) is also required 
APPLICATION & SELECTION PROCESS
ADMISSION SCHEDULE FOR PGPEX - 8th BATCH (2014-15)
Date
Description
27th June , 2013 onwards
Download application form and brochure 
OR
Apply Online
1st July – 31st August, 2013
Submission of duly completed application form
Second half of September, 2013
Announcement of short-listed candidates
Second half of October, 2013
Interview of short listed candidates
Second half of November, 2013
Announcement of selected candidates
Second half of December, 2013
Payment of 1st installment fees
15th April, 2014
Reporting date on Campus for Participants
16th & 17th April, 2014
Registration for students – 8th Batch
18th April, 2014
Commencement of the programme for the 8th Batch
APPLICATION ESSAYS 
STATEMENT OF PURPOSE
ESSAY 2
Give detailed descriptions of three activities you performed in your workplace in the last five years which will
help us assess your abilities and strengths. Use extra sheets if necessary
ESSAY 3 
Narrate an important/unusual incident of your life when you had to face a very demanding/challenging situation.
How did you overcome the situation? What lessons did you learn from this incident? Use extra sheets if
necessary
ESSAY 4 (only for re-applicants)
What are the changes in your profile vis-à-vis previous year's?
ESSAY 5 (optional)
Anything else you would like to highlight in support of your application?
FEE
Programme fee will be Indian Rupees 18,00,000/-(non-refundable) or equivalent US$ for one year, payable in four instalments as follows :
 a) By 20th  December, 2013 [last date of acceptance)  Rs.3,00,000/-(1st instalment)
b) By16th and 17th April, 2014[Date of registration]   Rs.4,00,000/-(2nd nstalment)
c) By 25th July, 2014                                                                   Rs.6,00,000/-( 3rd instalment)
d) By 28th November, 2014                                                      Rs.5,00,000/-( 4th instalment)
Furthermore an amount of Rs.20,000/- has to be paid as refundable caution deposit at the time of registration, i.e. 16th and 17th April, 2014 (Students provided with family accommodation will have to pay Rs 48,000/- extra.).
The programme fee includes tuition fees, cost of study material, accommodation and cost of study tours organised by IIMC. Airfare, visa and medical insurance charges for overseas study tours will be borne by the Institute. However, students will have to bear the expenses for food, personal travel, electricity, cable TV, other utility and misc., expenses and any other expenses of personal nature during their stay in the campus or abroad. 
LOANS
Educational loans are available from banks, e.g, SBI Scholar Loan from State Bank of India against some criteria as applicable at the time during application for loan.You may contact Manager, State Bank of India, IIM Joka Branch for further details. The bank's phone number is (033) 2467 2357.