One year MBA at IIM Ahmedabad: PGPX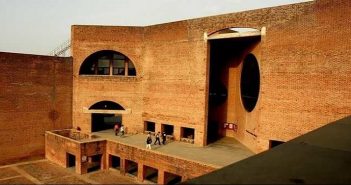 IIM Ahmedabad 2019 Placements – 1 Year MBA / MBA for Executives (PGPX)  – Full Report IIM Ahmedabad has released…
---
CLASS PROFILE
Class size : 101
| | |
| --- | --- |
| Parameter | Average |
| GMAT | 717.14 |
| Work experience as on August 10, 2011 (application deadline) | 10 yrs 5 mths |
| International work experience as on August 10, 2011 (application deadline) | 3 yrs 2 mths |
| Age as on March 31, 2012 (starting of course) | 34 yrs 0 mths |
International exposure:
6 international students
74 have international exposure in terms of work and studies.
31 (36.47%) are residing outside India
Academic background: 
Only Bachelors: 48
Bachelors & above: 37
Female students: 6
Engineers: 65
PLACEMENT STATISTICS
Roles – Students from PGPX class of 2012 have accepted roles such as the CTO, GM, Vice president, Director, Assistant Vice President, and several other senior management positions. The students have been offered roles in India and abroad.  Some of the recruiters such as Boston Consulting Group, PricewaterhouseCoopers, Microsoft, Oracle, Goldman Sachs, Deutsche Bank, Google, Infosys, Accenture, Wipro, Cognizant, Mind tree, Tata Motors, Ericsson, Deloitte etc. have visited the campus.
Compensation details for Class of 2012 are as follows as per the placement report audited by Crisil
                                                                                                                                                                      Please find the detailed report here.
ELIGIBILITY
Following is the eligibility criteria for the IIMA PGPX (2014-15):
1) Bachelors Degree or equivalent in any discipline
2) Minimum Age: 27 years at the start of the programme
3) GMAT score obtained between April 1, 2010 and August 10, 2013 ( for 2014-15 Batch).
4) Graduate should have 6 to 7 years of post qualification, full time work experience. Post graduate should have 5 to 6 years of experience. PhD/M.Phil can be evaluated on case to case basis.
APPLICATION & SELECTION PROCESS
Applicants for IIMA PGPX 2014-15 have to submit their GMAT score obtained between April 1, 2010 and August 10, 2013. Candidates are required to send scores from Pearson website to IIM A. The application will be considered incomplete if the school doesn't receive official GMAT scores from Pearson by the application deadline.
Fill the online application form.
If you are shortlisted you will have to submit essays by email.
If you get an interview call you will have to appear for a 30 min personal interview.
Wait for the final results
APPLICATION ESSAYS 
Short-listed candidates for interviews are required to send a write-up on the following topics (about 500 words each).
IIMA PGPX Essay 1: What do you expect to gain from the PGPX course at IIMA?
IIMA PGPX Essay 2: Describe a situation that has demonstrated your leadership qualities.
IIMA PGPX Essay 3: Describe the single event or achievement that has significantly influenced your life.
IIMA PGPX Essay 4: Give a description of yourself stressing the personal characteristics that you feel are your strengths and weaknesses.
IIMA PGPX Essay 5: Any other information that you believe will help us make a favourable decision on your application.
FEES
According to the institute, the fee for PGPX-VII (2012-13) is INR 21,50,000. This includes tuition, books & course material, library, computing and network charges, placement, alumni, internationalimmersion, stay and food charges for the period of stay on the campus.
There are several banks interested in offering loans for pursuing PGPX. International students can approach bank branches of Indian banks in their countries.
LOANS
Please click here for the details of loan schemes from banks available for PGPX.