pgpex-vlm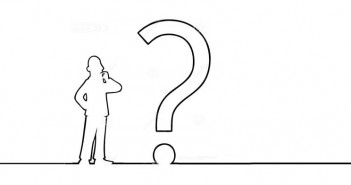 Santosh Kumar Sharma, an MBA (One-year Full-time Post Graduate Programme for Executives – Visionary Leadership in Manufacturing) from IIM Calcutta, delves…
OVERVIEW
IIM Calcutta in collaboration IIT Kanpur and IIT Madras launched a One-year full time Post Graduate Management Program for Executives in Visionary Leadership for Manufacturing (PGPEX-VLM) on 27th, August 2007.
The Program is meant for bright engineers drawn from manufacturing and allied sectors, who have a minimum of four and half years of work experience. The objective of the program is to develop leaders who can solve complex business problems in the manufacturing sector. 
The program has been drawn on the parallels of erstwhile LFM (Leaders for Manufacturing) program now known as LGO (Leaders for Global Operations), run jointly by MIT's Sloan School of Management and School of Engineering. 
The PGPEX-VLM program was started under the aegis of National Manufacturing Competitiveness Council (NMCC) and Ministry of HRD with the support of academia and industry. 
The content, curriculum and pedagogy have been jointly designed by IIM Calcutta, IIT Kanpur and IIT Madras in consultation with Confederation of Indian Industry (CII), Japan International Cooperation agency (JICA) and Padmashree Prof. Shoji Shiba, a renowned professor from MIT's LGO program. Unlike MIT LGO which is a dual degree program- MBA and MS from participating institutions, PGPEX-VLM is One Year full time residential MBA Program (PGDM for Executives in Manufacturing is awarded to successful students).
CURRICULUM
PGPEX-VLM is staggered along eight terms of 1030+ contact hours. The General management module comprising Finance, Operations, Marketing, Strategy, HRM etc. is taught at IIM Calcutta while applied areas like Statistical decision making tools, Supply Chain Management, Intellectual Property management, Technology Management and Product design are covered at IIT Kanpur and IIT Madras for one term each.
Students who join this programme spend their first three terms at the Indian Institute of Management (IIM)-Calcutta, the next two terms at the Indian Institute of Technology (IIT)-Kanpur and the IIT-Madras respectively, and return to the IIM-Calcutta for the rest terms.
One term is exclusively planned for an international visit to Japan to provide participants cross cultural skills and expose them to global management practices. Summer internship is an integral part of the program and IIM C invites companies on campus to offer 6-7 week internship to PGPEX-VLM students. Summer internship provides an opportunity for students to explore exciting career options in companies before the final placement begins, this help increase the chances of having better job prospects for the students.
PGPEX-VLM has consistently attracted the best faculties from Ivy League Universities and corporate leaders across the globe. Eminent professors from MIT, Michigan, California, Pennsylvania State, Texas, Tokyo and Helsinki University have delivered lectures for the course  -some of them include  Chief Consultant (Toyota Motors), Chief Technology Officer (Sony), VP (Toshiba), Chairman (Accenture) Head (Asia Pacific Sourcing) IBM Global Services and ED (Delhi Metro Rail) amongst others.
The Government of Japan, through the Japan International Cooperation Agency (JICA) is also providing financial and technical support for the program by way of arranging Japanese experts to teach in this program and by facilitating visits to Japanese Universities and industries.
SELECTION PROCESS
The students for PGPEX-VLM program are selected through a rigorous process that includes GMAT score (preferred), Leadership Profiling, Essays, Recommendation Letters, Written Aptitude Tests (Elimination Round) and Personal interview conducted by faculties from IIM & IIT and experts from industry. Shortlisted candidates have to appear and qualify in the Aptitude Test to appear in personal interview.  A valid GMAT score is given a due consideration in overall selection process and is treated as a part of academic record, but GMAT score alone (along with Application Form) does not guarantee the shortlisting for personal interview.
ELIGIBILITY

All candidates must have an engineering degree with first division/first class to be eligible for the program.
Class Profile of 2014-15 batch
No of Students:                  38
Average Age:                      28.6 years
Average Experience:         6.16 years
Male Students:                   36
Female Students:               2
WORK EXPERIENCE 
 AGE PROFILE
INDUSTRY BACKGROUND                                                         
FUNCTIONAL EXPOSURE
GEOGRAPHICAL EXPOSURE

PLACEMENTS - CLASS OF 2013-14
| | |
| --- | --- |
| Number Of companies participated | 30 |
| No. Of Offers Made | 38 |
| No .of Offers per student | 1.22 |
| Average Compensation | INR 14.79 Lacs |
| Highest Compensation | INR 22.50 Lacs |
PAST RECRUITERS
| | | |
| --- | --- | --- |
| ABB | FORSOC CHEMICALS | RELIANCE INDUSTRIES |
| ACC | GODREJ | RENAULT NISSAN |
| ACCENTURE | HEWLETT PACKARD | RENOIR CONSULTING |
| ADANI POWER LTD. | HITACHI | SAIL |
| ALGHANIM INDUSTRIES | INFOSYS | SESA GOA |
| AMAZON | ITC LTD. | SHINSEI BANK |
| ANAND GROUP | JEWELEX | SONA KOYA |
| ASHOK LEYLAND | JOHN DEERE | TAKE SOLUTIONS |
| BEKAERT | JSW STEEL | TATA CUMMINS |
| BHARAT FORGE | JUBILANT LIFESCIENCES | TATA POWER |
| BIOSENSE TECHNOLOGIES | KPMG | TATA STEEL |
| BMGI | L&T | TCS |
| CENTURY PLY | L&T INFOTECH | TI CYCLES (MURUGAPPA) |
| CGN CONSULTING | MAHINDRA SATYAM | TORRENT POWER |
| CHEERS INTERACTIVE | MAHINDRA TWO-WHEELERS | TVS MOTOR |
| CHEMTURA CORPN. | MAPRO FOODS | UNIPRES |
| CII | MARKETS & MARKETS | UNISYS |
| CRANEFLOW | MCKINSEY & CO. | VALCON |
| CUMMINS | MCNALLY BHARAT | VEDANTA |
| DAIMLER INDIA | MSP STEEL | VIRSTRA I-TECHNOLOGY SERVICES LTD. |
| DR. REDDY'S LAB. | MURUGAPPA GROUP | VNL |
| DRL | NBC BEARING | VOLTAS |
| EMPIRE INDUSTRIES | P. M. DIMENSION | WARTSILA |
| ESCORTS | PwC | WHEELS INDIA |
| ESSAR STEEL | RELIANCE CEMENT | WIPRO LIMITED |
| ESSDEE ALUMINIUM | RELIANCE ENERGY |   |
Summary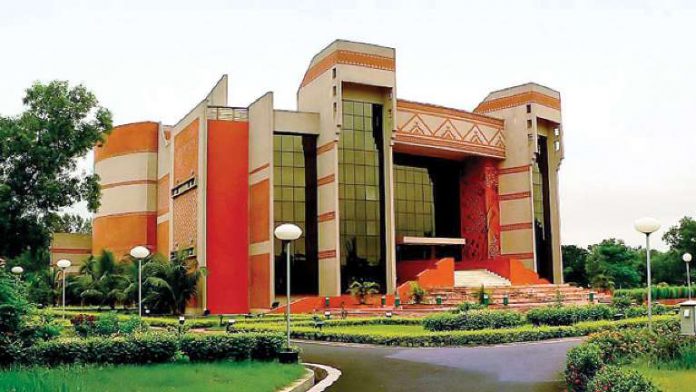 Article Name
One Year MBA in Manufacturing at IIM Calcutta: PGPEX-VLM
Description
IIM Calcutta in collaboration IIT Kanpur and IIT Madras launched a One-year full time Post Graduate Management Program for Executives in Visionary Leadership for Manufacturing (PGPEX-VLM) on 27th, August 2007.
Author
Publisher Name
Publisher Logo